Voiced and Unvoiced Consonants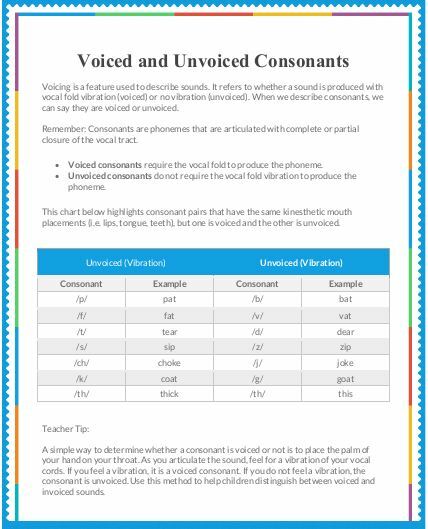 Voicing is a feature used to describe sounds. It refers to whether a sound is produced with vocal fold vibration (voiced) or no vibration (unvoiced).
Download
We are glad you want to access all that Cox Campus has to offer! Please
login
or
create a free account
to access 30+ accredited training courses and more than 1,000 science-based resources, all at NO COST thanks to our generous donors.