Literacy and Justice Bundle: Music (Infants and Young Toddlers)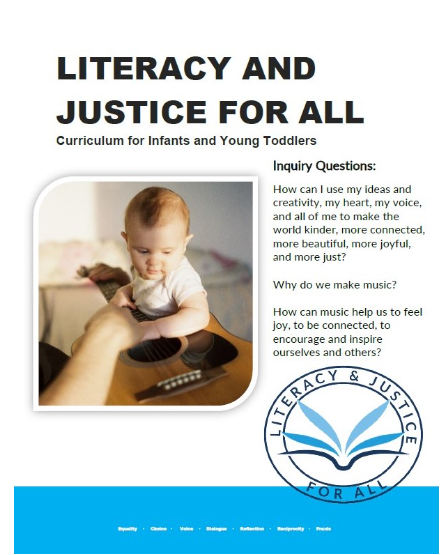 Our experts have selected supporting resources for the month of May for Infants and Young Toddlers.
Inquiry Statement(s): 
How can I use my ideas and creativity, my heart, my voice, and all of me to make the world kinder, more connected, more beautiful, more joyful, and more just?
Why do we make music?
How can music help us to feel joy, be connected, encourage and inspire ourselves and others?
Anchor Books:
Amazing Me: Music (E+S) by Carol Thompson
Music Is… by Brandon Sosuy
Shake it up, Baby! by Karen Katz
Let's Make Music (National Geographic Kids Look and Learn)
Love Me Tender by Elvis Presley
Hello, World! Music! by Jill McDonald
Mix it Up By Hervé Tullet (English+Spanish)
See, Touch, Feel By Roger Priddy
Baby Dance by Anne Taylor
Babies Around the World: Dancing by Tamara Barker
Leo Can Swim by Anna McQuinn
Splash! by Roberta Grobel Intrater
Clap Hands by Helen Oxenbury
Move/Moviendose by Elizabeth Verdick & Marjorie Lisovskis
Bundle Includes:
2 Planning TIPS Storybook Guides
7 Extension Activity Bubble Maps
Download
We are glad you want to access all that Cox Campus has to offer! Please
login
or
create a free account
to access 30+ accredited training courses and more than 1,000 science-based resources, all at NO COST thanks to our generous donors.